reviews
The Baker Suite, Still Life 4.5 Stars****
Weekend Australian April 16/17 2016. By Tony Hillier.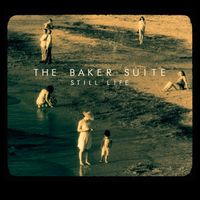 Adelaide singer, songwriter and guitarist John Baker is among the Australian music scene's best-kept secrets. A craftsman of the old school who has a poet's eye for lyrics and an educated ear for melody and rhythm, his elegant and understated roots-inflected albums rank alongside those of acclaimed national treasures such as Paul Kelly and Shane Howard.
Still Life has special resonance given that it reflects innate personal realities related to cancer and was recorded between chemotherapy sessions.
The precariousness of Baker's situation at the time poignantly permeates his fifth album in lines such as: "Breakfast at dawn, lying next to you / Our time starts now, there's so much to do."
Nightmares expressed in Time Bomb are assuaged by Baker's mellifluous singing and smooth nylon-strung bossa nova guitar and the soothing Parisian-esque accordion fills of his partner in rhyme and love, Gayle Buckby.
A gentle Brazilian vibe, wheezy squeezebox and brushed snare belie similarly haunting subject matter in The House Where You Lived. Marching drum and dramatic prose propel MH17, a song prompted by the ill-fated Malaysia Airlines flight.
A catchy blues fingerpick and snappy lines like "I get lazy, you get mad, I get angry, you grow sad" accompany a ballad about burying pride.
A piece presumably inspired by Big Bill Broonzy has a Spanish rather than blues chord progression. In a moving love song, accordion accents poetry straight from the heart: "It was in my hour of trouble when you put your hand in mine / And you walked me through the valley where the sunlight never shines."
The raffish quality of Adelaide's Hindley Street is reflected in an eponymous track containing colourful rhetoric, skewed organ wash and gypsy violin.
thmusic.com.au
Carley Hall April 17, 2016

The Baker Suite, Still Life.  4 Stars****

It's been a humble journey for The Baker Suite's lad and lady since blending their undeniable talents 12 years ago.
But the Adelaide folksters bring us their best offering yet, tinkering with the old and the new on their latest Still Life. The moody, cinematic, fireside tales this pairing and their players weave together mesmerise in the intimate accordion-and-string-riddled Big Bill's Dream and in the more unsettling undertones of Hindley Street. Gayle Buckby and John Baker's vocal pairing is magical, but Baker especially transfixes throughout; Time Bomb and The House Where You Livedthe standouts. The product of a serendipitous collaboration of intuitive musicians, Still Life paints rich tapestries in music and words.
Live Review: Steve Horne, InDAILY Nov 24, 2014
The Baker Suite scarcely needed an introduction and was at its usual classy, engaging high standard. Songwriter John Baker, the humble genius, who we learned used to regularly jam with George Harrison in England, possesses a wonderfully expressive voice and sublime guitar skills, supported as always by his partner Gayle Buckby on Piano accordion and vocals. Karen De Nardi added her classy viola on the night, working beautifully with Buckby's accordion to provide a rich melodic texture. Many of John Baker's songs draw on his rich Samoan ancestral heritage and are a joy to listen to. Tributes to the legendary Big Bill Broonzy and songs drawn from experiences in Poland rounded out one of the best sets seen at the AMC Showcases this year.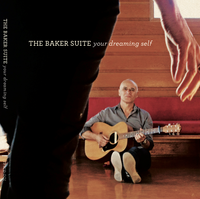 CD Review: The Baker Suite, Your Dreaming Self
By Martin Jones, Rhythms Magazine Sept/Oct 2014 
The latest effort from John Baker and Gayle Buckby sees the pair recruiting Shane O'Mara as engineer, with some help from The Yearlings' Chris Parkinson. Both those guys have impeccable ears and a predilection for live tracking, and that makes for a particularly lively set of recordings here.  
With John Aue on bass and Enrico Mick Morena on drums and a bunch of cameos from top shelf players like Paul Grabowsky, Ross Hannaford, O'Mara and Parkinson, and the Zephyr Quartet, it's most definitely a band album, and one with many varied shades. One minute, the duo will showcase little more than Baker's picked guitar, crafted words and gentle voice and Buckby's accordion accompaniment in jazz-tinged folk arrangements like 'Jagged Edges' and 'Amber', the next they'll cut loose in boisterous bluegrass romps like 'Beanz'. On Heavens Gate, they chart territory crossing between Morricone and gypsy influences, Hannafords guitar barking and crying like a lone coyote.
An exploratory, considered, ambitious work, there's a lot to digest on Your Dreaming Self. Take the time and you'll be rewarded amply.
 
CD Review: The Baker Suite's fourth album, Your Dreaming Self, "rouses aural aphrodisia"
By Steven Davenport, INdaily January 7, 2013
The entire effort is a wonderful testament to the subtle force of John Baker and his reason-in-rhyme Gayle Buckby as performers and singer-songwriters delivering fine folk-rock, jazz and French-café-style music. Baker (guitar, piano, vocals) and Buckby (accordion, vocals) – in collaboration with John Aue (double bass), Enrico Mick Morena (drums), the Zephyr Quartet, Kate Cerberano and many others – have produced a staggeringly great collection of 11 original tunes which paint vivid, interesting portraits of real life from a true observer's perspective. It's reminiscent of Al Stewart at his finest. Like the British folk-rocker, Adelaide's Baker and Buckby allow their characters to narrate stories that conjure up all sorts of images in the listener's mind while the ductile music plays, allowing the spirit to wander. From the opening track, "A Pocketful of Rhyme", which is a kind of waltzing folk-tune, the sound is viscerally transfixing. They continue to captivate the imagination through dreamy tunes such as "Fugitive Kind and "Evidence of Love". Your Dreaming Self is a soul-avowing work of art that should move the darkest psyche; the deeply expressive lyrics are extravagant but never indulgent, and the music is slightly familiar yet totally engaging. It's the kind of music that is art but not art for art's sake, and at its heart are two fine storytellers at the very top of their game.

Your Dreaming Self (The Baker Suite)
Review by: Tony Hillier, The Weekend Australian, October 19, 2013
RATING: 4 stars
ADELAIDE singer-songwriter John Baker, artist-in-residence at the Baker Suite, fills his canvas with tantalising textures, pastel colouring and poetic phrasing. 
Minor masterpieces that blend folk, country, blues and jazz speckled with global allusions sit beside quirky pop songs suggestive of Paul Simon. Partner-in-rhyme Gayle Buckby's Parisian-esque piano accordion arpeggios and producer Shane O'Mara's subtle guitar and mandolin breaks add congenial adornment throughout. A string quartet backs Baker in Pocketful of Rhyme, the genteel waltz that opens Your Dreaming Self, complementing the baritone's bardic lines ("Here on the bank we will lay / And watch as the night comes to farewell the day / With one long slow kiss"). O'Mara's fluid slide work and references to precipitation lubricate Evidence Of Love and Any Other Way, along with hints of Simon's enigmatic lyricism ("My nephew likes to run, and catch the falling rain", "A wordless ecstasy like sunlight through the rain").  Phrases in the title song, inspired by a visit to Central Australia, conjure a strong sense of place: "A long caterpillar of lights / Freight train tunnels into the night / Woke by the edge of the moon / Deep craters of yellow and blue". A tango-esque rhythm intertwines with urgent narrative in The Fugitive Kind. In Four Sisters, handclaps and drums combine with a catchy chorus to provide propulsion, while Apple Tree branches off into a jazzy piano outro courtesy of Paul Grabowsky
THE BAKER SUITE
Your Dreaming Self
Review by Ulrich Joosten, Folker Music Magazine, Sept/Oct 2013 (Translated from German)
Even the opening is awesome: An easy jazzy acoustic guitar plucks nine patterns, then uses a string quartet, the sounds from the fifties to the orchestration of a Weavers song, but before the mood can turn into kitsch, asks the smoky baritone of the Australian singer / songwriter John Baker: "Could I trade a pocket full of rhyme / for some tender moments of your time?" What a deal! Baker is not only an excellent songwriter and guitar picker, but also an expressive singer. His musical duo partner Gayle Buckby finished the whole thing with a melancholy accordion and backing vocals, while bass and drums provide a groovy world beat foundation that is enriched with spherical slide guitar licks, mandolin, mellotron and piano. The sound technology exquisitely orchestrated arrangements range from bar-blues and French café music and reclined jazz harmonies to a punchy acoustic rock and never miss their purpose: a perfect synthesis of music with the lyrical text and the voice of John Baker achieved.

The Baker Suite
2013 LP 'Your Dreaming Self'
Reviewed by Max Tulysewski, MusicSA (11/10/13)
Rating: 4/5 stars
"The Baker Suite is back with their 2nd studio album, 'Your Dreaming Self'. As was the case with the duo's debut, 'A Quartet for Car Horns and Brakes', The Baker Suite boils down to John Baker (vocals, guitar, piano) and Gayle Buckby (accordion, vocals) but they are rarely left on their own, rather joined by an all-star cast of musicians from all around Australia. 'Your Dreaming Self' was produced by Shane O'Mara (Paul Kelly, Tim Rogers) and features jazz heavyweights Paul Grabowsky (piano) and John Aué (double bass), pop legend Kate Ceberano (vocals), rock star Ross Hannaford (guitar) and rhythmic virtuosos Enrico 'Mick' Moreno (drums) and Ray Periera (percussion) as well as the entire Zephyr Quartet and both members of the Yearlings. This record is huge.
Somehow, complete with the phenomenal list of guest of musicians, 'Your Dreaming Self' maintains a high level of intimacy and an ethereal sense of character. This is due to both the intimate production technique of Shane O'Mara, who has clearly used a minimum-circuitry approach to recording this album, and the obvious friendships and musical connections that are displayed throughout this record.
As can be witnessed on album opener, Pocketful of Rhyme, this record is an extremely laid-back listen. Baker's gentle finger-picked guitar and lyrical, honestly Australian vocal approach are on another level of subtlety. The intro lulls you into such a sense of security that it's hard to pinpoint exactly where the Zephyr Quartet begins playing. However, when they do, we listen, because the arrangement is beautiful and every single member of the group plays with such passion and virtuosic flair that we don't want to miss a second.
A stand out for this reviewer is seventh track Beanz, the bluesy, sun-drenched ode to Baker's father, whom he lost to the 'endless war that separates the spirit from the flesh'. The lyrics are elegant and seamlessly imagined as they fall out of Baker's mouth in a way that lets us know how true they must be. It's a delight to hear Gayle Buckby, with accordion in hand, really having fun on this tune. When she plays, she really plays and her technique is fantastic. Also look out for her accordion on the titular Your Dreaming Self and ninth track, Amber.
There's an underlying sexuality that bubbles throughout this record. 'You say your hamstring, it feels out of tune / Maybe my tuning fork can help things improve' suggests Baker on Evidence of Love. Moments like this on the record create room for the double bass of John Aué to preserve a slinky sense of playfulness. Aué commands the listener's attention on this record as he weaves bass lines that are subtle yet witty and endlessly clever.
The fabulous stick-work of Mr. Mick Moreno is highly deserving of a mention too. Whenever he plays (which is not particularly often), he plays with a bubbling intensity and a soft touch. He plays with brushes mostly but it's the notes that he doesn't play that mean the most to me. Quite often he'll refuse to give the backbeat any power and insist on giving it instead to Baker's guitar, or more commonly, the handclaps of the rest of the band.
In summation, 'Your Dreaming Self' is fun to explore and understand but perhaps that's not the point. In a recent phone call with John Baker, he told me that the name comes from the concept of dreaming and how little he understands it. Maybe this album isn't meant to be deconstructed and analyzed, maybe you just have to put in on and let it tell you how it works, and you can listen from a bean-bag in your living room on a lazy Sunday afternoon".

Simon Hardeman (Music Writer London, UK)
"Your Dreaming Self captures the lazy languid vibe of a late summer afternoon or early evening when the borders between reality and the not-quite-real blur. It's a collection of atmospheric, engaging, and laid-back acoustic numbers, sinuously shuffling and sighing along. Mellow accordion and jazzy piano add a French cafe vibe to a set that sounds a perfect soundtrack to a glass of wine and a warm seaside sunset - or a perfect aid to conjuring both up". 

Live review: The Baker Suite, featuring Paul Grabowsky JIM MACK The Independent Weekly 14/09/2009
The rich, lush sound of the opening moments of this performance drew the audience in and held it until the standing ovation and cheers for more at the end. French café, gypsy reggae, a touch of country and jazz. Why don't we hear this sort of music in the popular media? Maybe it requires a venue like the Promethean, a glass of wine and a romantic interest. John Baker, who writes the songs, has a whispering, almost raspy, vocal style – think Leonard Cohen or Jack Johnson. His acoustic guitar is subtle, rhythmic and tasteful. Gayle Buckby gives the band its distinctive sound with her gloriously melancholic accordion. My apprehension, fuelled by previous experiences of Italian boys playing accordion at school concerts, was eased within seconds. The eyes are drawn to Buckby, who commands the stage with her movement and presence. The performance also featured renowned jazz pianist Paul Grabowsky. The sound of his piano was understated, beautiful and always in sync with Buckby's accordion. Even his solos crept up on you, with the audience appreciating the moment as he blended back in with the band. I was delighted that Baker and Buckby played a song on their own during the encore; they have a great sound.  The songs were largely from The Baker Suite's upcoming CD, A Quartet for Car Horns and Brakes.  Baker is a poetic storyteller with lyrical depth, and there was a rush to buy the CDs after the show. The songs feature subtle melody, light and dark, and mood in abundance. For the hyperactive, a good red wine would be a must. This performance was an oasis for the romantics, a great end to a hectic week, a great show. The sellout audience showed its appreciation. We bought the CD.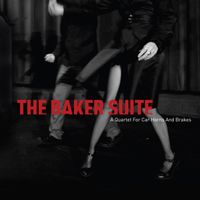 The Sydney Morning Herald, May 7-13 2010, John Shand
The Baker Suite – A Quartet for Car Horns and Brakes (MGM)
Adelaide's John Baker trades in subtlety and nuance. The oddity is that he does this while making pop music. His lyrics have that hazy, oneiric quality you feel when awaking in the morning convinced you've already been up, and the last dream was real. The music echoes the words in this regard. Bakers voice is fragile and wispy, so final consonants fade to oblivion amid Gayle Buckby's gentle backing vocals and the swishing accompaniment. The latter is all class, with Paul Grabowsky playing piano, contributing to the arrangements and producing the album. Brilliant guitarist Stephen Magnusson adds his own layers of mystery over the relaxed rhythm section and swooning violas. Pithy pop for thinking people.
REVIEW AND RADIO INTERVIEW:  A very Suite folk duo
November 3, 2012 by nicholaspipe, Radio Adelaide 101.5fm
Perhaps they're already one of your favourite bands – or perhaps you just haven't discovered them yet. Either way, if you like slick, sophisticated art-folk, then you need to get into The Baker Suite.
Over the past decade, the duo of John Baker and Gayle Buckby have melded worldly folk music with richly poetic lyrics, and the result is as palatable as it is powerful.
And it's a style which has won roots music fans at home and abroad: from Paul Grabowsky, who has worked with the band on various occasions, to the Czech President…
Having just returned from their latest spot of globetrotting, The Baker Suite are busy working on a new album while performing around the Adelaide circuit. John and Gayle stopped by the Streetcast studio before headlining the Wheatsheaf in the evening, for a chat and a magnificent live performance.

REVIEW: The Baker Suite A Quartet For Car Horns And Brakes DB Magazine, by Patrick Lang
I've always maintained that the humble accordion is a much-undervalued instrument. By equal measures sensual, textural and driving when it needs to be, it can add so much with merely the lightest touch to any given song. Thankfully, this is a concept that Adelaide duo The Baker Suite understand, with singer/songwriter/guitarist John Baker sharing a wonderful amount of sonic space with accordionist/vocalist Gayle Buckby. Together they make a rather pretty sound, weaving a web between gypsy music, the tones of a Parisian cafe and just plain old quality song writing.  For their new album A Quartet For Car Horns And Brakes, they've enlisted the production and instrumental skills of Australian composer, pianist, jazz maestro and all round nice guy Paul Grabowsky, who brings their myriad of sounds together with a delightfully light touch. Taking a fairly old school approach to the mixing, with vocal, guitar and accordion way up in the mix underneath a solid bed of a riving but versatile rhythm section, his approach allows the songs to breathe, creating a wonderfully open, spacious record,. Grabowsky also adds piano and vibraphone to a number of tracks, playing a curious hybrid of jazz and classical styles that compliments the simple arrangements perfectly. The duo coast form one style to another with ease; from the tango of Caravans to the scratchy middle-easter tinged Could I BE Wrong? At all times Baker's voice and keen sense of storytelling shines through, never letting the songs descend into background music.  Delicate, assured and sonically almost perfect, 'A Quartet For Car Horns And Brakes' has managed to keep the hushed intimacy of the duo whilst introducing a full band dynamic. The end result is charming, and one which The Baker Suite (and associates) should be very proud of.

REVIEW: Sunday Mail 7-4-10 A Quartet for Car Horns And Brakes (Planet / MGM) By Paul Nassari
The Baker Suite excels at unfolding relaxed jazz/pop stories, full of humility and subtle seduction.  Under the masterful guiding hand of acclaimed producer Paul Grabowsky, everything is arranged "just so". Even the spaces in sound are part of the music. The deftly played and stylishly artful jazz/pop flirts easily with French cafe, gypsy romantica and even reggae.  All of this care and attention allows Baker's stories to breathe and have a life of their own. The rustic vocals carry the air of a close friend.
DOWNLOAD: Caravans
FILE BETWEEN: Vince Jones, French Cafe

The Baker Suite Note, Boris Kelly ArtsHub | Sunday, March 07, 2010
A Quartet for Car Horns and Brakes
The Baker Suite is the eponymous creation of singer-songwriter John Baker who, together with his long time artistic accomplice Gayle Bucky, has turned in a suite of fine tunes for their new release A Quartet for Car Horns and Brakes. A cluster of considerable musical talent has been assembled in support by producer Paul Grabowsky. Baker has one of those voices - like Burt Bacharach, Jimmy Webb or Antonio Carlos Jobim - that whispers the lyric in your ear. At times, unwittingly I suspect, he channels that icon of west coast 70s cool, Michael Franks. One of the striking features of this album is the way the gentle intimacy of Baker's vocal style is never compromised by overzealous production. Even when the band is in full flight, Grabowsky manages to allow the arrangements to frame the lyric, to retain the integrity of the song. There is a lot to like in this album. The songs are rhythmically complex and diverse (everything from dancehall waltzes to shuffles, walking blues and tight knit reggae to hints of salsa and even tango). The restless energy in Baker's music, perfectly matched to his poetic leaning towards the twin themes of itinerancy and the roving eye of the visitor. Behind the eurocool of the album artwork beats a distinctively antipodean heart, evoking images and a host of characters viewed from the road and the carnival ground, both recurring metaphors in Baker's writing.
Like this from Caravan: Out here on the edge of town
The caravans are winding town
There's a bar-b-que at the swimming pool Meet Malcolm he's an ex DJ Now he's driving interstate He shoots wild pigs on his holiday
And again in Rusty Falcon: The rib cage in the red dust is worse for wear The crows are shiny undertakers here Two mangy dogs are snarling at my feet And I smell something burning in the street.
Grabowsky, Buckby and Baker have arranged the tunes to allow ample space for the listener to wander in the audio field where some very fine playing from all involved is going on. The instrumental bedrock of the music is the conversation between Baker's acoustic guitar and Buckby's accordion, a pairing brimming with nuance and whimsy. The combination cab be a little too sweet at times, especially when paired with Baker's more romantic lyrics, but Grabowsky does a great job in keeping sentimentality at bay. His medicine includes some dirty drum sounds that give the arrangements a firm spine off which the soloists can fly. And fly they do. Stephen Magnusson delivers some inspirational guitar atmospherics and when Grabowsky takes off vamping and tripping his way through Could I Be Wrong and Rusty Falcon the ensemble lifts with him. Baker is himself a highly accomplished guitarist whose playing on this album is more restrained texture than expressive soloing and it would be nice to hear him cut loose on occasion.
I recommend this album be played loud in traffic, on a long drive along a country road or over a good whiskey at home just before midnight.
The album is in stores now.
The Baker Suite's national tour begins in mid March.
For details click here
ALBUM REVIEW
Title: A Quartet for Car Horns and Brakes
Artist: The Baker Suite 
Producer: Paul Grabowsky

Carmel Young, ArtsHub | Monday, September 21, 2009
The Baker Suite: 
It was a balmy Friday night in Adelaide and I was striding down Grote Street in a brand new pair of boots with the sweet taste of some sticky desert in my mouth when a crowd of smokers standing on the footpath caught my attention. God do people still do that? I thought smugly (having recently passed the 3 year mark) as they puffed away like a laneway of public servants on a break. They were crowding the entrance to the Promethean, an old converted – you guessed it – church, in the city of churches, now making a comeback as a jazz bar. I guessed the smokers must be Adelaide Festival staffers, who, like journos and coppers, run their working day on a mix strong coffee, cigarettes and adrenaline, even in the downtime. Their new boss was guesting on piano tonight so what might have been a small gig was packed to the rafters. I guess one of the great achievements of Paul Grabowski on this occasion, while accompanying a fabulously funky quintet (The Baker Suite), was to not outshine the centre stage talent whilst providing a blisteringly soulful support that was clearly taking their show to new heights. I don't mean funky in the musical sense, it was definitely jazzy, but not jazz. It was the music of a guy (John Baker) who'd grown up practicing Masters of War and Love The One Your With in his bedroom but was then sidetracked by Miles Davis and led off into the woods by a band of wild gypsies. The music is too round for the pigeon hole yet flies like a bird across the stylistic terrain. Each song tells it's own rhythmic story and by the time it comes home is true to nothing but itself. Craning for a glimpse of the man behind the shuffling drum beat tucked away in the corner of a small stage engulfed by a huge piano, I imagine a tall thin man whose ankles show below his trouser cuffs. The bass man and viola lady wind their bodies around the notes they offer into the mix, sometimes imperceptible but always with a passion and the accordian is so upfront almost all the time she vies for the mantle of band leader with the maestro. But half-way through their set it becomes clear that the songs are his. John Baker was obviously kidnapped by the poets while he was off with the gypsies for he turns a wonderous phrase in every line and leaves you lamenting not being able to recall the story of the previous song once a new one has you entranced. But throughout the night, the thrumbing presence, the tinkering topping, the electric interruptions of Grabowski's light touch adds a finess that merely helps a wonderful original form of new Australian music to shine for the small audience who paid too little and took away too much from the converted church on Grote Street that night.